Dr Kostas A. Papageorgiou
I am a Lecturer (Assistant Professor) at Queen's University Belfast and an Associate Professor in Personality Psychology at Tomsk State University in Russia. Before that, I was a Lecturer (2014-2016) at London Metropolitan University, where I was delivering lectures, seminars and workshops on many undergraduate and postgraduate modules ranging from applied social and developmental psychology to biological and evolutionary psychology.
I lecture on postgraduate courses at Queen's and I supervise undergraduate and postgraduate students' research. In addition, I am the convener of the course "Interdisciplinary Study of Development I" in the International MSc in Human Development: Genetics, Neuroscience and Psychology at Tomsk State University. In the School of Psychology at Queen's, I am the Senior Tutor and a member of the School's Research Committee, Postgraduate Committee and Internalisation Committee. Furthermore, I have served as staff representative in the Management Board and as Advisor of International Studies.
I am the Director of the InteRRaCt Lab and an International Associate Member of InLab at Goldsmiths, and the Russian-British Behavioural Genetics Laboratory at the Psychological Institute of the Russian Academy of Education. I am also a member of the International Society for the Study of Individual Differences, a member of the Society of Personality and Social Psychology and member of the Editorial Board in the Journal Personality and Individual Differences.
In 2011, I was awarded a European Marie Curie Fellowship to pursue a PhD (2011-2015) at the Centre for Brain and Cognitive Development at Birkbeck University of London. My doctoral thesis "Individual Differences in Infant Visual Attention: Links to Child Temperament, Behaviour and Genetic Variation" explored the genetics of visual attention in the first year of life; and the degree to which individual differences in newborns' and infants' visual attention predict variation in temperament, cognition and symptoms of psychopathology in childhood. I conducted my MSc thesis in the InLab, under the supervision of Professor Kovas, exploring social (e.g. stereotype threat) and biological (e.g. prenatal testosterone) factors that contribute to sex differences in spatial and mathematical ability across development. In 2011, I received an MSc degree in Cognitive and Clinical Neuroscience from Goldsmiths University of London, and a BSc degree in Psychology from Panteion University of Social and Political Sciences in 2009.
My current research interests involve exploring the degree to which dark personalities (with a particular focus on narcissism) contribute to resilience and cognitive performance across contexts. The objective of my research programme is not to rehabilitate dark personalities, but rather to contextualise them in a complex web of societal costs and benefits. In that regard, my work has focused on narcissism, as a first step, in order to highlight some positive sides of this seemingly dark trait, such as showing resilience and increasing school performance. In so doing, I plan, through collaborative work, to be able to look into ways in which society can harness the energy of dark personalities while also curtailing their potential for harm.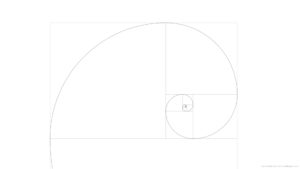 Professor Yulia Kovas
Yulia Kovas is Professor of Genetics and Psychology at Goldsmiths, and a visiting Professor at University of Sussex (UK), New York University in London, Tomsk State University (Russia) and Higher School of Economics (Russia).  She also lectures at UCL and King's College, London and supervises many BSc, MSc, PhD, and Post-graduate students' research in the UK and abroad. In addition to being the Director of InLab at Goldsmiths (International Laboratory for Interdisciplinary Investigations into Individual Differences in Learning), she co-directs the International Centre for Research in Human Development (ICRHD) at Tomsk State University and the Russian-British Laboratory for Behavioural Genetics at the Psychological Institute of the Russian Academy of Education, Moscow.  She leads the genetically informative research into mathematical development in the Twins Early Development Study (TEDS) at King's College, London; and directs the Russian School Twin Registry (RSTR).  The goal of her research programme is to provide insights into the development of individual differences in cognitive abilities, emotional and motivational processes and academic achievement.  Understanding the origins of variation in these traits will ultimately lead to more personalised educational approaches and to better education for all learners.
Yulia Kovas received her Ph.D. in 2007 from the SGDP Centre, Institute of Psychiatry. Her thesis on Generalist Genes and Mathematics explored the origins of the individual differences in school mathematics. She received a degree in Literature and Linguistics as well as teaching qualifications from the University of St Petersburg, Russia in 1996 and taught children of all ages for 6 years.  She received a B.Sc in Psychology from Birkbeck College, University of London in 2003 and an MSc in Social, Genetic, and Developmental Psychiatry from the SGDP Centre, King's College. This eclectic – interdisciplinary and international – educational background has ultimately led to the formation of InLab at Goldsmiths, University of London.  The laboratory conducts international, interdisciplinary research into individual differences in cognition, motivation, achievement and other educationally relevant traits – with the aim of providing new knowledge that can be used to improve education.  A major focus of the research is on numerical ability, mathematics, spatial ability, as well as creativity –  STEAM fields.  InLab is one of the founding members of INRiCHD – an International Network for Research in Child Health and Development.
In addition to this research programme, Professor Kovas is also involved in promotion of genetic knowledge and in work that considers implications of genetic research.  She is a member of the Council for Ethical, Societal and Legal Implications of Genetic Research in Child Development and Education; and Chair of the Psychology Department Ethics Committee at Goldsmiths. In 2015, InLab and the ICRHD became the founding members of TAGC – The Accessible Genetics Consortium.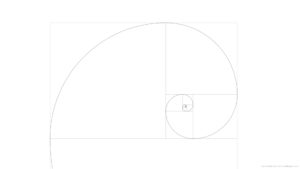 Professor Sergey Malykh 
Sergey Malykh is a Professor in the Psychological Institute of the Russian Academy of Education, where he directs the Laboratory for Developmental Behavioral Genetics and co-directs the Russian-British laboratory for Behavioural Genetics. He is also the Head (Academician-Secretary) of the Department of Psychology and Developmental Physiology of the Russian Academy of Education and co-director of the  International Centre for Research in Human Development (ICRHD) at Tomsk State University. The focus of his research is currently on the genetic and environmental origins of variation in psychological and psychophysiological traits. The goal of his research programme is to provide insights into the development of individual differences in cognitive abilities, emotional and motivational processes and academic achievement. Professor Sergey Malykh has published more than 350 papers and is the senior author of the major textbook in the field in Russia ("Foundation of Behavioural Genetics",1998; the first textbook on this topic in Russia). He is also the co-editor of several books including, "Gene. Brain. Behavior." (Eds: Malykh, Torgersen), Oslo, Moscow, RP PRESS, 2007; "Behavioural Genetics for Education' (Eds: Kovas, Malykh, Gaysina), Palgrave Macmillan UK, 2016; Behavioural Genomics: Child Development and Education (Eds: Malykh, Kovas, Gaysina) Publishing House of Tomsk State University, 2016.
Prof. Sergey Malykh has an MSc (Distinction) degree in Psychology from Saratov State University (1979); a PhD in Psychophysiology from the Scientific Research Institute of General and Educational Psychology, Academy of Pedagogical Sciences, USSR (1986); Dr.Habiilitation in Behavioural Genetics from Psychological Institute of Russian academy of Education (2000).  He is also an elected member of the Russian Academy of Education (2012).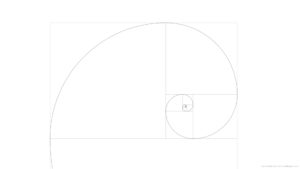 Professor Donald H. Saklofske
Professor, Dept of Psychology, University of Western Ontario. Canada.
I joined the Psychology Department at the University of Western Ontario, Canada in 2012. Previously, I was a Professor in Applied Psychology and Associate Dean Research (Faculty of Education) at the University of Calgary.  I am currently an Adjunct Professor at the University of Calgary as well as the Department of Educational Psychology, University of Saskatchewan, Visiting Professor in the School of Psychology at Beijing Normal University, and a Research Member in the Laboratory for Research and Intervention in Positive Psychology and Prevention, University of Florence, Italy.  Journal editorships include Personality and Individual Differences and the Journal of Psychoeducational Assessment. I am also Editor for the Human Exceptionality book series published by Springer.
I am a Fellow of the Canadian Psychological Association, Association for Psychological Science, and Society for Personality and Social Psychology.  I recently served on the Board of Directors and as President of the International Society for the Study of Individual Differences and the Board of the Canadian Psychological Association. My research and professional interests and contributions are included in other sections of my profile (https://psychology.uwo.ca/people/faculty/profiles/saklofske.html), including my attached cv. The diversity of research achievements of our current lab of exceptional graduate students is outlined as well. Finally, I have a long standing interest in the martial arts and hold a black belt in Shito-Ryu karate.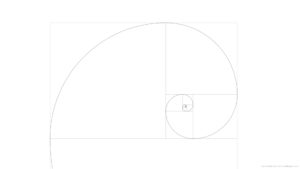 Professor Constantine Sedikides
Constantine Sedikides' research is on self and identity (including narcissism) and their interplay with emotion (especially nostalgia) as well as motivation, close relationships, and group or organizational processes (http://www.soton.ac.uk/~crsi/constantineprofile). This research has been supported by grants from various funding sources, such as Economic and Social Research Council, Leverhulme Trust, and National Institute of Health. He has received several awards including Distinguished Lifetime Career Award from International Society for Self and Identity), Kurt Lewin Medal for Outstanding Scientific Contribution from European Association of Social Psychology, and The Presidents' Award for Distinguished Contributions to Psychological Knowledge from The British Psychological Society. Before joining University of Southampton, Constantine taught at University of Wisconsin-Madison, USA, and University of North Carolina at Chapel Hill, USA. He holds a BA from Aristotle University of Thessaloniki, Greece, and a PhD from The Ohio State University, USA.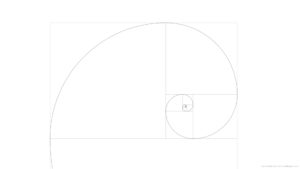 Professor Peter J. Clough
Peter is currently head of psychology at Huddersfield University after holding similar positions at MMU and the University of Hull.  He is an occupational and sports psychologist, training at the University of Bradford, University of Sheffield and the University of Aberdeen. Peter is interested in all aspects of applied and performance psychology, having a clear focus on the interface between theory and the appliance of psychology in real world settings. He has published over 50 articles and has produced a number of books and book chapters in his career.  He was the co-developer of the 4 'C's model of mental toughness and has spent considerable time developing this theoretical construct and designing valid and robust ways of measuring it
Indicative references:
Clough, P. J., Houge Mackenzie, S., Mallabon, E., & Brymer, E. (2016). Adventurous physical activity environments: A mainstream intervention for mental health. Sport Medicine. In press.
Sabouri, S., Gerber, M., Bahmani, D. S., Lemola, S., Clough, P. J., Kalak, N., . . . Brand, S. (2016). Examining Dark Triad traits in relation to mental toughness and physical activity in young adults. Neuropsychiatric Disease and Treatment, 12, 229-235. doi:10.2147/NDT.S97267
Borkoles, E., Carroll, S., Clough, P., & Polman, R. C. J. (2016). Effect of a non-dieting lifestyle randomised control trial on psychological well-being and weight management in morbidly obese pre-menopausal women. Maturitas, 83, 51-58. doi:10.1016/j.maturitas.2015.09.010
Earle, F., Hockey, B., Earle, K., & Clough, P. (2015). Separating the effects of task load and task motivation on the effort–fatigue relationship. Motivation and Emotion, 39(4), 467-476. doi:10.1007/s11031-015-9481-2
Perry, J. L., Nicholls, A. R., Clough, P. J., & Crust, L. (2015). Assessing model fit: Caveats and recommendations for confirmatory factor analysis and exploratory structural equation modeling. Measurement in Physical Education and Exercise Science, 19(1), 12-21. doi:10.1080/1091367X.2014.952370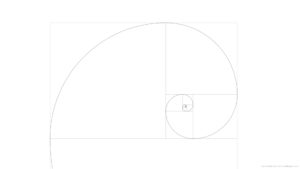 Mrs Foteini-Maria Gianniou
I have joined the InteRRaCt lab in September 2017 as an Erasmus Visiting Researcher (September 2017 to April 2018), where I completed part of my MSc dissertation. I have completed (2018) an MSc degree on Human Performance and Health in Aristotle University, Thessaloni, Greece, specialising in School Physical Education and Psychology.  My MSc dissertation explored how physical activity influences psychopathology, through increasing narcissism and mental toughness, and it was presented in the 3rd World Conference on Personality that took place in Hanoi, Vietnam, in April 2019.
I am a Research Associate in the InteRRaCt lab since May 2018 coordinating data collection for the Beyond Good and Evil project including analyses of datasets in preparation for several publications. I am the Lab Manager since September 2019 responsible for performing a broad variety of administrative tasks and assisting in communication among Visiting Research Associates and members, who collaborate across various projects . In these roles, I am gaining invaluable experience ultimately aiming at pursuing a PhD in the InteRRaCt Lab.
I have gained a BSc degree in Physical Education and Sports from the Aristotle University of Thessaloniki, Greece. During my undergraduate degree, I have attended several conferences in the areas of psychology and physical education in childhood and I have presented my research on the influence of certain types of activities (e.g. swimming and taekwondo) on children's psychology in national conferences and seminars.  I am particularly interested in the areas of personality, resilience, mental toughness, stress and anxiety and individual differences in coping strategies.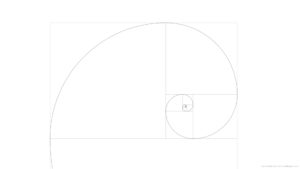 Dr. Giulio Costantini
Giulio Costantini completed his PhD at the Psychology Department of the University of Milano-Bicocca in 2015, with a thesis entitled "Network Analysis: A New Perspective on Personality Psychology", supervised by prof. Marco Perugini. He is currently an Assistant Professor at the same department. His main research interests span the fields of personality psychology, psychological methods, and network analysis. His research has been focused mainly on developing network analysis as a statistical and theoretical tool to model personality. Additionally, he focused on applications of the network methodology to understand the structure and processes of a specific personality trait, namely conscientiousness. He is also interested in the psychometric measurement of personality, with a keen eye on implicit measures. Other research interests include the relationships between personality, behavior, and psychological situations; the psychometric measurement of creative problem-solving skills; statistical power and scientific reproducibility.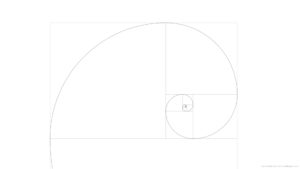 Dr. Neil Dagnall
Dr Neil Dagnall is a Reader (Associate Professor) in Applied Cognitive Psychology at the Manchester Metropolitan University. Neil alongside Andrew Denovan heads the Applied Cognitive Psychology & Performance Research Group. He also founded the Parapsychological Research Group, which he co-leads with Dr Kenneth Drinkwater in 2003. Neil's academic interest in parapsychology dates back to 2001 when he took over a final year undergraduate course on the subject. The course in various forms has run ever since and regular attracts around 100 students per year. Additionally, works closely with Dr Andrew Denovan on projects around the broad topics of individual differences, personality and statistical analysis, and with Andrew Parker, who a world-leading researcher in the field of memory (i.e., effects of saccadic bilateral eye movements on recall).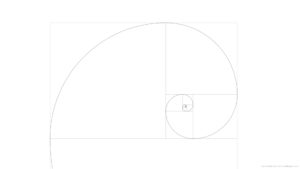 Dr. Andrew Denovan
Dr Andrew Denovan is a Senior Lecturer in Psychology at Manchester Metropolitan University, a Chartered Psychologist and Associate Fellow of the British Psychological Society, and a Fellow of the Higher Education Academy. His principal research interests are in the areas of differential psychology, positive psychology, and the student experience within higher education. Currently, Andrew's research is concerned with exploring how positive psychology theory can contribute to our understanding of coping with stress, and how coping leads to adaptive outcomes including resilience. Another main research interest of Andrew's includes research methods such as psychometrics and structural equation modelling. To this end, Andrew regularly works with academics on collaborative research projects offering his statistical support.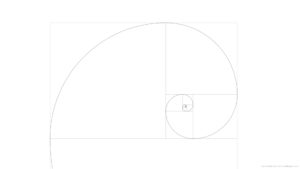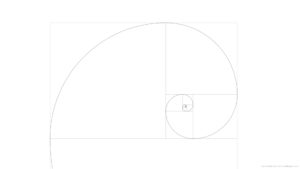 Dr. Mihalis Doumas
Mihalis completed his undergraduate (1999) and masters degrees (2001) in Sport and Exercise Science in Aristotle University of Thessaloniki, Greece. He moved to the School of Psychology, University of Birmingham, where he did his PhD (2001-2005) and then to Belgium to work as a postdoctoral researcher at KU Leuven, initially funded by a university project (2006-2008) and then by a research fellowship from the research foundation of Flanders (2008-2011). Since August 2011 he is a Lecturer in Psychology at Queen's University Belfast. Mihalis is primarily interested in the control of posture and balance over the lifespan and in clinical populations. Specifically, his work focuses on (1) Life-span development of sensorimotor and cognitive processes (2) multisensory integration in postural control and (3) timing of rhythmic movements, using Neurophysiological (TMS, TDCS and fNIRS), cognitive (working memory, executive control) and Developmental (Lifespan) approaches.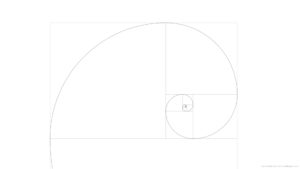 Dr. Fabia Franco
After studying Psychology in Italy at the Universities of Padua (BSc/MSc) and Bologna (PhD), I was post-doctoral scholar for four years funded by the Italian CNR, the ESF and the ESRC at the University of Stirling, where I worked at the Infant Study Unit with G. Butterworth. I then held a tenured lectureship at the University of Padua but relocated to the UK for family reasons and joined Middlesex University in London where I am Senior Lecturer. My main research interests have revolved around various aspects of communication in infants and young neurotypical and atypical children, with more recent developments extending the study of human communication to musical interactions: the relationship between language and music; music and emotion regulation; music and cognitive functioning; developmental outcomes associated with early musical interactions in the family. My research is interdisciplinary, and I believe that groundbreaking work emerges in the cracks and crossovers between fields, disciplines and methodologies. Collaborating with musicologists & musicians, neuroscientists, phoneticians, anthropologists and computer scientists has been so invigorating and humbling (helps keeping a sense of perspective/humour). Current funding gratefully acknowledged: British Academy, SEMPRE.
Dr. Fabia Franco, Department of Psychology, School of Science and Technology, Middlesex University, London
E-mail: f.franco@mdx.ac.uk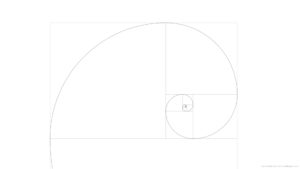 Dr. Darya Gaysina
Darya Gaysina is a lead of the Environment, Development, Genetics and Epigenetics (EDGE) in Psychopathology Laboratory and a Lecturer at the School of Psychology, University of Sussex. Darya obtained a first class degree in Biology from the Bashkir State University, Russia, and PhD in Human Genetics from the Russian Academy of Sciences (RAS). Her PhD thesis was devoted to investigating molecular genetic risk factors for human aggressive and suicidal behaviour. She was awarded an INTAS Postdoctoral Fellowship to continue her research into genetic underpinnings of suicidal behaviour and major depression at the Institute Biochemistry and Genetics, RAS and at the Institute of Psychiatry, King's College London. After that, she was awarded an MRC Career Development Fellowship to develop a research programme in the life course epidemiology of affective disorders at the MRC Unit for Lifelong Health and Ageing at UCL. Darya became a Lecturer at the University of Leicester before joining the University of Sussex in 2013. Her research interests are focused on exploring environmental and genetic factors, and their interplay, in relation to affective disorders across the life course. In her research, Darya combines approaches of molecular genetics, life course epidemiology, and developmental psychopathology. She is an author of more that 50 peer-reviewed papers, book chapters and, more recently, a co-editor (with Y. Kovas and S. Malykh) of the book 'Behavioural Genetics for Education'.
Email: D.Gaysina@sussex.ac.uk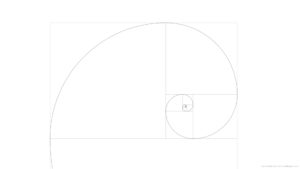 Ms Ying Lin
Ying is a Ph.D. student at University of Southern California. Her current research interests include experiences of cultural fluency and disfluency as well as cultural mindsets. Her interests in cultural mindsets revolve around how specific elements in the context can activate cultural mindsets that carry consequences for judgment and behavior. She's also interested in embodied cognition and metaphors in a cross-cultural context.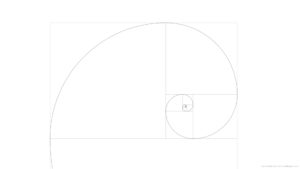 Mr. Maxim Likhanov
He received his BSc hons (Specialist) in Linguistics at TSU in 2015. Since that he was a junior research assistant in the Laboratory for cognitive investigations and behavioral genetics where he explored the links between anxiety (maths and trait), cognitive abilities (maths, spatial, verbal etc.) and brain activity (rhythms and event related potentials). In addition to his role as a research assistant, he was a involved in science dissemination body – The Accessible Genetics Consortium (TAGC) where he was responsible for event organisation and management of the Russian part of the project. Maxim was also a manger for an MSc programme Human Development: Genetics, Neuroscience, and Psychology at TSU.
Maxim Likhanov is currently a PhD student in Tomsk State University (TSU). Since 2018 Maxim is also a coordinator for the laboratory for Cognitive and Interdisciplinary studies in Educational Centre "Sirius". Sirius is an educational centre for schoolchildren recognized as gifted in different fields (Science, Art and Sport) in Sochi, Russia. Maxim is one of the research associates of the project "Individual Differences in Education and Achievement study"(IDEAs). The project is supervised by professor Yulia Kovas and aims to explore the nature of giftedness in different fields and investigating the factors which are linked to high achievement in different domains e.g. personality traits or certain abilities.
He is involved in InteRRaCt lab to help with a research which aims at investigating relationships among personality constructs such as Mental toughness, Big Five, Dark Triad and Strengths and Difficulties in gifted children.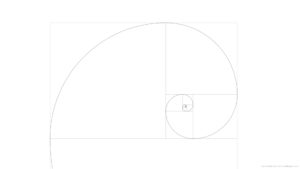 Ms. Lorna Lawless
Lorna is a coaching psychologist; her areas of expertise are mental toughness, emotional intelligence and flow states. Lorna uses evidence-informed coaching practices to help clients reach their potential and perform at their best. Lorna completed her Master's Degree in Positive and Coaching Psychology from University College Cork. Her research dissertation focused on MMA athletes experiences of flow states. This led to a natural progression of coaching in the area of combat sports in addition to corporate settings.
Lorna is a licensed user of AQR's Mental Toughness assessments. She uses this model to coach clients to develop these core skills and to assess the impact that training in combat sports has on individuals levels of mental toughness. Lorna's current research interests are focusing on the effects of training in combat sports for women.
Lorna has ten years of corporate experience and has coached CEOs, managers, professional and amateur athletes and facilitated group sessions in both settings.  She has presented and published her research at international conferences on emotional intelligence and its impact on reducing work-related stress. Recently, Lorna presented her coaching case studies at the Mental Toughness Symposium at Queen's University Belfast.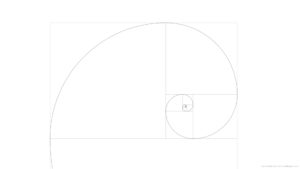 Dr. Margherita Malanchini
I received my BSc in Psychology from Goldsmiths University of London in 2010. After one year working in a secondary school in London, supporting teenagers with learning difficulties, I started an MSc in Developmental Sciences at Birkbeck College. I obtained my MSc in September 2012, graduating with Distinction. After working as a research coordinator at InLab, I started my PhD at Goldsmiths University of London in 2013. My PhD research, supervised by Professor Yulia Kovas, and funded by the Economic and Social Research Council (ESRC),explored how motivation and anxiety contribute to differences in achievement between students.  During my PhD I collaborated at several large-scale projects, including the Twins Early Development Study (TEDS), where I worked as a Postdoctoral Research Fellow, mentored by Professor Robert Plomin. I am currently a Postdoctoral Research Fellow at the University of Texas at Austin, working for the Texas Twin Project, mentored by Dr Elliot Tucker-Drob and Dr Paige Harden. During my PhD I founded a longitudinal study, MILES (a Multi-cohort Investigation into Learning and Educational Success). The goal of my research is to provide knowledge that can inform educational practice, ultimately allowing students to achieve their full potential.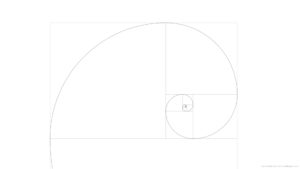 Dr. Constantinos Mitsopoulos
Dr. Constantinos Mitsopoulos is currently a Postdoctoral Researcher at the Carnegie Mellon University. His main scientific interests revolve around theoretical, mathematical and computational methods to investigate the underlying mechanisms of neural systems, with great emphasis on learning and decision making. He enjoys working at the borders of theory and application of artificial intelligence and machine learning methods.  
Constantinos received his BSc in Physics from the University of Athens, and subsequently moved to London for an MSc in Machine Learning at the University College London. There, he was captivated by the elusive functionality of the brain and embarked on his journey into computational neuroscience field at the Gatsby Computational Neuroscience Unit. He acquired a PhD degree from the Centre for Brain and Cognitive Development, Birkbeck University of London, where he worked upon Reinforcement Learning and cognitive modelling.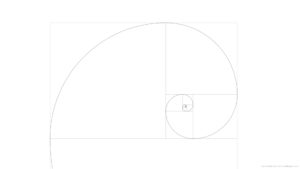 Dr. Giovanni Moneta
Dr Giovanni B. Moneta is a senior lecturer at London Metropolitan University. He earned his BSc in Psychology from the University of Padua and his MA and PhD in Quantitative Psychology and Research Methodology from the University of Chicago. He worked as researcher in various organisations in Europe, including the Finnish Institute of Occupational Health, and the Institut National de la Santé et Recherche Médicale (INSERM). He then worked as associate professor at the Chinese University of Hong Kong, teaching in the areas of personality and motivation. Prior to joining London Metropolitan University, he was a research fellow at Harvard Business School. His main research interests are in positive psychology, with a focus on optimal experience (flow), creativity, adaptive metacognitions, and on how these influence performance in occupational and educational contexts. He is particularly interested in further developing models of flow and performance in challenging work contexts and testing them on longitudinal data.
Giovanni is the author of Positive Psychology: A Critical Introduction and co-editor of Psychology of Creativity: Cognitive, Emotional, and Social Processes. He is currently working on a number of research papers and an edited book provisionally titled Psychology of Work Complexity: Change, Stage Processes, and Trade-offs.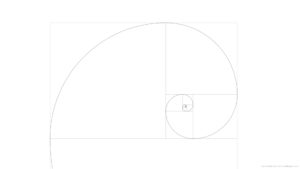 Dr. Dara Mojtahedi
Dara is a lecturer in Psychology at the University of Huddersfield, teaching on Psychology (BSc), Investigative Psychology (MSc) and Security Sciences (MSc) courses. He is also a fellow of Higher Education Academy and a member of the Secure Societies Institute. With a background in Forensic and Investigative Psychology, his principle research interests are in the retrieval and evaluation of eyewitness memory — his PhD explored the impact of co-witness influence on blame conformity. Dara has presented his research at numerous domestic and international conferences, and has had his work featured in various magazines and newspapers. The emerging findings of his research have become widely accepted by both academics and practitioners from various police forces. In addition to research on memory, Dara has started exploring the applications of psychology within sports management — having recently been awarded a research grant by FIFA and the International Centre for Sports Studies (CIES) for his project on referee abuse in football. As a combat sports athlete himself, his future plans for research are to explore the impact of personality in combat sports.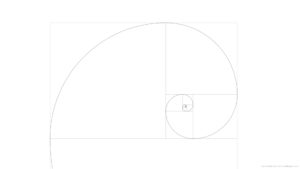 Dr. Rene Mottus
Having worked as a clinical psychologist in a psychiatry clinic, I decided to  embark on an academic career. I completed my PhD (2009) in the University of Tartu, Estonia. After a being a post-doctoral researcher with the University of Edinburgh Centre for Cognitive Ageing and Cognitive Epidemiology, I started as a lecturer, and then Reader, in the Department of Psychology of the University of Edinburgh.
I am interested in various topics related to human personality. Currently much of my research is on the question of how to most efficiently represent human personality. When should we employ broader traits such as the Big Five domains and when numerous narrower characteristics such as "facets" and "nuances"? I propose that a many-dimensional representation of personality can often open up entirely new research avenues, capitalizing on patterns of variance between traits in their quantifiable properties (I call this personomics). I am also interested in personality development and behaviour genetics. For example, we have delineated age-trends in the magnitude of personality variance and the genetic and environmental contributions to these.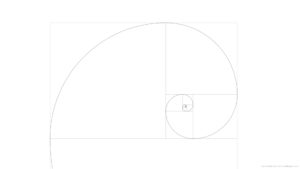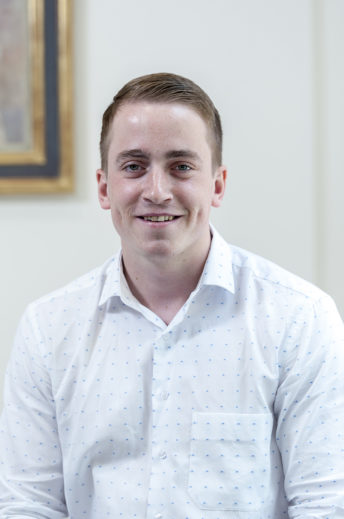 Mr Julian Mutz
Julian completed his undergraduate training in Psychology (B.Sc.) at the University of Groningen (2012-2015) and at University College London (2014-2015). He earned a postgraduate degree in Affective Disorders (M.Sc.) from the Institute of Psychiatry, Psychology & Neuroscience at King's College London (2015-2016) and is also a graduate of the International Master in Affective Neuroscience programme (M.Sc.) of Maastricht University (2015-2017). Julian has in the past worked on several research projects, for instance the PRAISe study, a multi-centre randomised controlled trial led by King's College London. He is currently working as a research assistant at the Department of Epidemiology & Biostatistics at Imperial College London. His main research interests cover a broad range of topics including mood disorders, brain stimulation, evidence synthesis, dreaming, and research on emotions.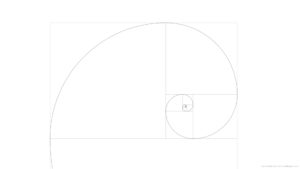 Dr. Tara O Neill
Dr Tara O Neill is a Research Fellow in the School of Psychology, working with Dr Teresa Rushe on projects focusing on long-term predictors, mediators, moderators and outcomes of looked after children in N.Ireland. Tara's involvement in the InteRRaCt lab will see her collecting and analysing data from these projects using a number of scales including the Mental Toughness scale. Before joining the school, Tara worked in the School of Social Sciences, Education and Social Work, QUB, conducting extensive secondary data analysis of the Belfast Youth Development Longitudinal Study. As well as being a skilled and experienced researcher in areas of psychological trauma, adversity, mental health, drugs and alcohol use, Tara has also extensive knowledge and experience of statistical methodology and its application. Tara's PhD research focused on early environmental influences in psychosis looking specifically at the psychological sequelae of female sexual victimisation.  Her area of research explored trauma-psychosis associations in traumatised and non-traumatised populations, explored relationships between intervening variables in the trauma-psychosis paradigm and investigated the mediating role of early and recent adverse experiences on the developmental trajectory of psychotic like experiences and dissociation. Tara's main areas of research interest focus on the links between traumatic experiences and psychopathology, transgenerational trauma and symptomology and substance misuse as coping mechanisms. Some of her past projects have focused on adolescent alcohol use, school disengagement and pathways to being NEET (Not in Employment, Education or Training: Alcohol Research UK funded); while, one of her on-going research projects focuses on variations and determinants of Novel Psychoactive Substances (NPS/Legal Highs) in N.Ireland: National Institute of Health Research funded).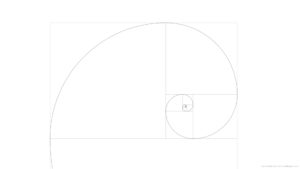 Dr. Oliver Perra
I am a developmental psychologist. My research interests lie in the factors and mechanisms that explain differences in children's behaviour (e.g. aggressive behaviour) and in their abilities to learn from others (e.g. the ability to imitate). I obtained a PhD at the University of Sheffield, and I collaborate with well-established longitudinal studies of children (the Cardiff Child Development Study) and adolescents (the Belfast Youth Development Study). I have expertise in the application of sophisticated quantitative methods to longitudinal analyses (e.g. multilevel hierarchical models; latent growth models, mixture models, among others) and in the assessment of Randomised Controlled Trials.
I am currently running a feasibility study of an attention training programme with very preterm infants, funded by PHA-R&D Division. The study will adopt a programme developed by our collaborator Sam Wass (UEL) and train preterm infants' ability to control attention. Attention control may provide these infants with the building blocks for developing further learning skills. I also contribute to the pilot of a midwifery home visiting intervention for improving outcomes of children born to socially vulnerable mothers (the New Baby Programme). Finally, I am the co-PI of the Northern Ireland Cerebral Palsy Register, a register of all children with this condition in Northern Ireland.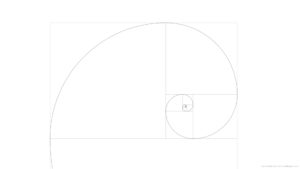 Dr. John Perry
John is Acting Dean of Arts in Mary Immaculate College.  John has published several peer-reviewed papers on mental toughness, he has contributed book chapters, and he has presented on the subject at international conferences. He is an accomplished psychometrician, having published many studies on the development and validation of several psychometric scales, including the MTQ48. He is a leading researcher in the application of validity testing, including exploratory structural equation modelling, bifactor modelling, and tests of internal consistency. In the InteRRaCt lab, John is involved in several projects that aim to explore the role of non-cognitive factors that influence academic performance and he has a leading role in consulting on issues around statistical analyses and psychometrics.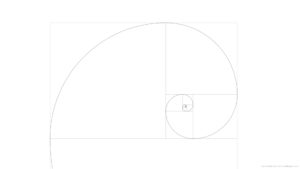 Ms Rachel Plouffe
Rachel Plouffe is a fourth-year doctoral student at the University of Western Ontario in Canada. Rachel completed her undergraduate degree at Queen's University at Kingston and her Master of Science degree at the University of Western Ontario with a focus on item properties and the validity of psychological assessment. Rachel's PhD dissertation, titled The Role of Dark Personalities in Intimate Partner Violence, examines the impact of the Dark Tetrad of personality and exposure to violence in childhood on partner and participant levels of physical, psychological, and sexual intimate partner violence. Rachel's dissertation work is funded by the Social Sciences and Humanities Research Council of Canada. Her areas of research interest include personality assessment, intimate partner violence, and psychometrics. Aside from her PhD work, Rachel is a research assistant and data analyst for Schulich School of Medicine and Dentistry in Canada and a research consultant for Metrein Measurement, Monitoring, and Evaluation Consultancy.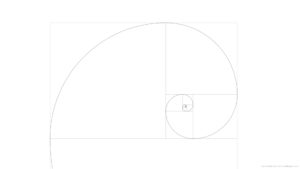 Dr. Teresa Rushe
I am a Senior Lecturer at Queen's University Belfast. My research falls within the area developmental psychopathology with particular expertise in Developmental Neuropsychology. I completed my PhD in 1996  on the neuropsychology of schizophrenia at the Institute of Psychiatry in London under the supervision of Sir Robin Murray and Professor Robin Morris. Since then I have published widely in the area of psychosis, with a particular focus on understanding the neurodevelopmental origins and I was the PI on the Northern Ireland First Episode Psychosis study which I set up in 2002. My expertise in developmental neuropsychology was developed during my post-doctoral research at the Institute of Psychiatry when I collaborated with pediatricians from University College Hospital on a longitudinal study investigating the long-term outcome of very preterm birth. At the University of Manchester (2004-2008) I was able to develop my research interests in developmental psychopathology and to use state of the art structural and functional neuroimaging techniques to understand both normal and abnormal brain development. More recent projects include the North West Adolescence Study which I set up with colleagues at Ulster University to explore the incidence and antecedents of self-harm and other risk behaviours in adolescents. I am currently working on several projects exploring the impact of childhood adversity on adult outcomes, including an ESRC funded study investigating the psychological and neuropsychological outcomes in young people who were in care in early childhood.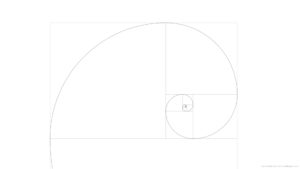 Dr. Christoph Scheepers
Dr Scheepers obtained his psychology degree at the University of Bochum in 1991, and his PhD at the University of Freiburg in 1997. He held a two-year post-doc position at the University of Glasgow (1998-2000) before starting a C1 assistant professorship in computational linguistics at the University of Saarbruecken (2000-2003.). He then held a lectureship in psychology at the University of Dundee (2003-2005) before moving to Glasgow in October 2005 where he currently holds a senior lecturer position. His main research areas are psycholinguistics and the psychology of language. He employs various brain-imaging and behavioural methods, including the recording of eye-movements during reading and linguistically aided scene perception (visual-world paradigm).
Dr Scheepers is editorial board member for JEP:General (http://www.apa.org/pubs/journals/xge/), Cognition (http://www.journals.elsevier.com/cognition/), Frontiers in Language Sciences (http://journal.frontiersin.org/journal/psychology/section/language-sciences) and Collabra (http://www.collabraoa.org/).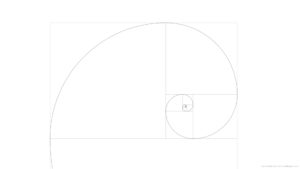 Dr. Tim J. Smith
Tim J. Smith BSc. Hons, PhD. (Edin.) is a Reader/Associate Professor in the Department of Psychological Sciences, Birkbeck, University of London. He is the head of the CINE (Cognition in Naturalistic Environments) Lab which studies audiovisual attention, perception and memory in real-world and mediated environments (including Film, TV and VR) as well as the impacts of such media on social and cognitive development. He is an expert in active vision and eye tracking and applies empirical Cognitive Psychology methods to questions of Film Cognition publishing his work on the subject in both Psychology and Film journals.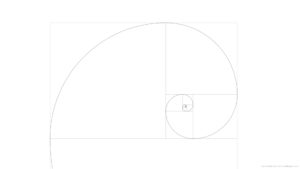 Mr. Doug Strycharczyk
Doug is the CEO of AQR International which he founded in 1989 – now recognised as one of the most innovative test publishers in the world.  Doug's expertise includes development of Psychometric Tests and related development Programmes –playing a key role in developing MTQ48 as well as the Integrated Leadership Measure (ILM72), Carrus – a behavioural employability measure and TWOI – a team work orientation inventory, all in collaboration with Peter Clough. He is currently completing research (for a PhD) which will expand understanding of the Mental Toughness concept and questionnaire.  His experience covers Organisational Development, Top Team Assessment, Leadership Development and Talent Management. Doug has pioneered the application of the Mental Toughness concept to any sector where individuals face challenge or stressors. Doug works in the Occupational, Education, Social Work, Sports and Health sectors. Doug has co-authored with Peter Clough "Developing Mental Toughness" (Kogan Page 2105) now available in multiple languages as well as "Developing Mental Toughness in Young people" (Karnac 2014). Doug has co-authored with Peter Clough chapters in the following leading books:
Psychometrics in Coaching  (2009) (Kogan Page)

Leadership Coaching (2010) (Kogan Page)

Coaching in Education (2011)
With Charles Elvin CEO ILM Doug has co-authored Developing Resilient Organisations (Kogan Page 2014) and with Charlotte Bosworth (Director OCR) "Developing Employability and Enterprise (Kogan Page 2016). Doug holds a first class honours degree in Economics.  Email Doug at doug@aqr.co.uk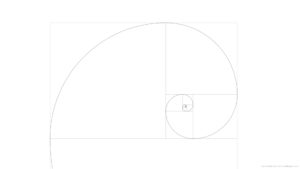 Professor Rhiannon Turner
Rhiannon Turner is a Professor of Social Psychology and intergroup relations researcher. She is Director of the Centre for Identity and Intergroup Relations at Queen's University Belfast. Her research examines the effect of several different forms of intergroup contact in reducing prejudice, including cross-group friendship (e.g., Turner & Cameron, 2016; Turner & Feddes, 2011; Turner, Tam et al., 2014), extended contact (e.g., West & Turner, 2014; Paterson, Turner, & Conner, 2015), imagined contact (e.g., Crisp & Turner, 2012; Turner & West, 2012), and e-contact (e.g., White, Turner, Verrelli, Harvey, & Hanna, 2018). She is am also interested in the role of personality (e.g., Turner, Dhont et al., 2014; Vezzali, Turner, Capozza, & Trifilleti, 2017; Choma, Jagavat, Hodson, & Turner, 2017) and nostalgia in explaining intergroup relations (e.g., Turner, Wildschut, Sedikides & Gheorghiu, 2013, Turner, Wildschut, & Sedikides, 2018). She currently holds research funding from the ESRC, EPSRC, and SEUPB, and has previously received funding from the British Academy, ESRC, NIHR, and Leverhulme Trust. Rhiannon is past recipient of the BPS Award for Outstanding Doctoral Research Contributions to Psychology (2007), the Society for Personality and Social Psychology's Robert B. Cialdini Award for excellence in field research (2008), and the Gordon Allport Intergroup Relations Prize (2011). From 2019-2022 she is co-editor-in-chief of the European Review of Social Psychology. She is also an associate editor for Group Processes and Intergroup Relations and the British Journal of Social Psychology, and is on the editorial board of the Journal of Experimental Social Psychology and the European Journal of Social Psychology. Rhiannon got her first degree in Psychology from Cardiff University in 2000, her Masters degree from the University of Kent in 2002, and her D.Phil. from the University of Oxford in 2006. After holding an ESRC postdoctoral fellowship at the University of Birmingham, she was appointed as Lecturer in Social Psychology at the University of Leeds in February 2007, was promoted to Senior Lecturer in August 2010, and took up her current post in September 2012.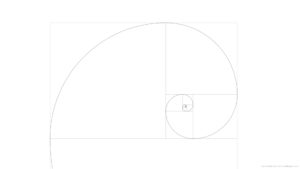 Dr. Sam Wass
ESRC Future Research Leader, Senior Lecturer, University of East London
Sam gained a first-class undergraduate degree in Experimental Psychology at Oxford University, and did his PhD at the Centre for Brain Cognitive Development in London. After this he was awarded a British Academy Postdoctoral Fellowship, based at the Medical Research Council Cognition and Brain Sciences Unit at Cambridge. After this he moved to the University of East London, supported by  an ESRC Future Research Leaders Fellowship.
Sam's research examines how concentration, stress and learning capacities develop during childhood. He works with typically developing children as well as children growing up in diverse socio-economic status backgrounds in East London. He is also a collaborator on a range of projects in London, Europe, the United States and Canada with clinical populations (children with Attention Deficit Disorder, Autism Spectrum Disorders, preterm birth and Rett Syndrome). His research has been funded by the Medical Research Council, the Economic and Social Research Council, the National Institute of Health Research, the British Academy, the Leverhulme Trust, the Nuffield Foundation, and others.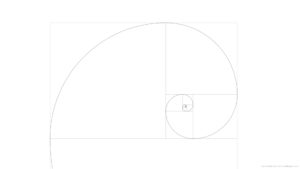 Dr. Paul Wilson
Paul was awarded a PhD in 2014 for a thesis entitled On the Relationship between Intelligence and Inhibitory Control : Individual Differences in Cognitive Chronometry. After a research fellow position investigating the development of non-cognitive traits and their influence on literacy and numeracy outcomes in young children he was appointed lecturer specialising in education at the School of Psychology, Queen's University Belfast where he specialises in Individual Differences, Psychometrics and Quantitative Analysis. He also lectures in Psychology at the QUB School of Medicine. His research interests are in the areas of cognitive ability and personality, especially factors underlying individual differences in educational attainment.  He has pedagogical research interests in the areas of student engagement and the use of personal response systems in the classroom. Paul is a Chartered Psychologist and Associate Fellow of the British Psychological Society, he is also a member of the International Society for the Study of Individual Differences and the International Society for Intelligence Research.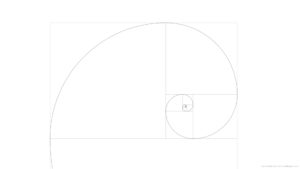 Ms. Teresa Sofia Gomes Arrulo
I am a first-year PhD student at Queen's University Belfast (QUB), from Lisbon, Portugal. At the age of 18, I moved to London where I completed my BSc Psychology with First Class Honours, receiving the British Psychological Society Undergraduate Award for Best Overall Performance, London Metropolitan University's Recognition Award for Academic Excellence and Top Thirty Students Award, in 2017. My Bachelor's dissertation focused on the influence of music listening on interpersonal relationships. I developed and delivered Psychology talks and workshops as a student and furthered this work after graduation, as a Programme Assistant for the Widening Participation team at London Metropolitan University (2017-2018).
To advance my research outputs and strengthen my skills in an academically stimulating environment, I moved to Belfast and became a PhD student at QUB in January 2019. My PhD project, "Beneath the Surface", combines my primary research interests, exploring the relationship(s) between stress, personality and music listening in adults. Specifically, it investigates how particular traits and music styles may influence individuals' levels of stress and performance under stressful conditions. This involves assessing how the controversiality and common undesirability of certain traits (e.g. Psychopathy) and music styles (e.g. hip-hop/rap) might conceal their potential advantages in relation to stress, as these can become overshadowed by the advantages of their more unequivocally desirable counterparts (e.g. Mental Toughness or classical music, respectively). The importance of this research lies in its potential to provide more accessible strategies to combat stress and its negative repercussions.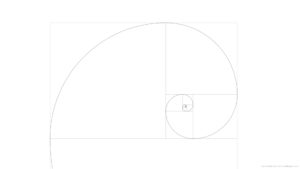 Ms. Tayler Truhan
I am a second-year PhD student in the InteRRaCt Lab. I'm originally from Orlando, Florida (USA), where I completed my BSc in Psychology at the University of Central Florida. During my undergraduate programme, I completed my Honors Thesis on parentification in deployed vs. non-deployed military families. My thesis project received first place at the Showcase of Undergraduate Research Excellence and the UCF Libraries Annual Award for Excellence. In 2017, I completed my MSc in Psychology of Childhood Adversity at QUB and received a Distinction. My dissertation was conducted as part of the PaCT project in the InteRRaCt lab and focused on narcissistic traits and mental toughness in parents and child behavioural outcomes.
Currently, I am the lead PhD student on the PaCT Project, which collaborates with primary and secondary schools across Northern Ireland. My PhD focuses on a wider spectrum of personality in parents, including the Big Five, Dark Triad, and Mental Toughness, as well as parental acceptance-rejection. In adolescents, I assess personality traits, including the Dark Triad and Mental Toughness, perceived parental acceptance-rejection, and behavioural outcomes. This study aims to provide a comprehensive look at the broad picture of how parent personality, adolescent traits, and contextual factors (e.g. parenting, SES) interact to produce adolescent outcomes. As part of this research, I utilize network analysis, a novel statistical technique that presents relationships between variables as a graphical model. I believe that this research is important as it may provide the building blocks for future interventions targeting children and families.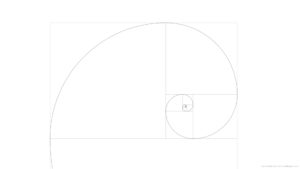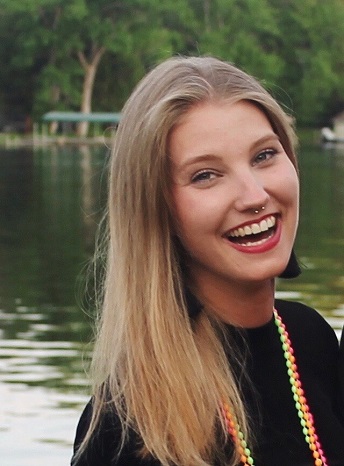 Ms Lena Andrä 
My Name is Lena Andrä (or Andrae) and I was born and raised in Cologne Germany. From 2013 – 2014 I completed an international Voluntary Service at an Outdoor Education Centre (Greenhill YMCA)  in Northern Ireland. This is where I first fell in love with the country. From 2014 – 2017  I gained my B.Sc. Psychology at the University of Bonn Germany. During my years there I also worked as a student research assistant for the department of Differential and Biological Psychology under Prof. Dr. Martin Reuter. From 2017 – 2018 I worked as a Leadership Studio Intern at Muskoka Woods Canada. This past summer I had the opportunity to lead the Exceptionality Programme for children with ASD at Muskoka Woods Canada. My work there inspired me to continue my studies through an M.Sc. in Psychology of Childhood Adversity at Queens University Belfast where I would like to deepen my research skills within the PACT Project under Dr. Kostas Papageorgiou. In the future I would like to join the DECAP Programme at Queens University Belfast and work as an Educational Psychologist.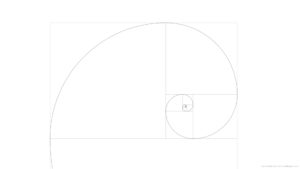 Ms Jo Clarke
My name is Joanne (or Jo). I have just started my first year of BSc in Psychology at Queens University Belfast, as a mature student.
I have always been fascinated studying individuals in different societal contexts and their behaviour, particularly the dark personality etiology and all psychological behaviour dysfunctions.
I have an altruistic desire to build a career upon helping others deal with their adversity; whether that be in a clinical setting or through research.
I am excited to be a part of the InteRRaCt research team with the prospects of gaining such invaluable diversified-psychological-knowledge along the way, that I can use to help grow my psychological knowledge and understanding of the human mind and behaviour.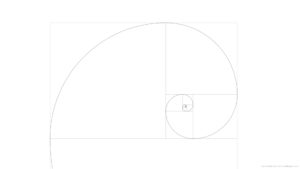 Mrs Gemma McAvoy Donaldson
Currently studying MSc Psychological Sciences (Conversion) at QUB. I am a Northern Ireland native, however lived and studied in Aberystwyth, mid-west Wales for my BA in Drama and Theatre Studies. As part of my degree, I worked with youth offenders; the most likely to offend or reoffend in the mid-Wales area. The work undertaken with the youth offenders focused on intervention-based work and around topics including self-harm, abuse and bullying. While in Wales, I also studied Forensic Science as an additional course in my spare time.
After graduating from Aberystwyth University in 2014, I directed plays and taught drama in a local Theatre school. At the end of 2015, I began working as a music and drama facilitator for adults with learning disabilities. Due to the nature of the job, I also supported individuals exhibiting challenging behaviour as well as individuals with a range of mental health and physical health issues. One of the main roles of my job was to understand each individual and develop sessions to support their needs ranging from therapeutic activities to leisure activities. As a result of working with the clients for almost four years, I decided that I wanted to return to university to study what I have always been interested in; psychology.
Going forward, I plan to pursue a career in Forensic Psychology, specifically working in the Prison and Justice System.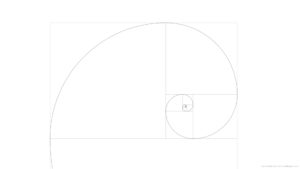 Ms Sophie Ferguson
I am in the first year of my undergraduate degree in Psychology, at Queen's University Belfast. I have a number of interests within the field of Psychology, with particular interest in Neuropsychology, Personality and Individual Differences. I look forward to this experience with InteRRaCt Lab, as it will provide me with valuable skills that I can apply within my field of study and also in my future career, as well as gaining insight into a topic that I have always been interested in. In the future, I would like to complete a Doctorate in Clinical Psychology and specialise within the area of Neuropsychology – working with patients who have suffered such devastating, debilitating conditions such as brain trauma, stroke and nervous system disorders. I feel very lucky to have been given this opportunity and I am excited for the upcoming months with the InteRRaCt team.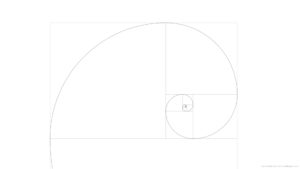 Ms Emma Flanighan
I am currently in my final year of BSc Psychology at Queens University Belfast. I hope to gain research experience in the InteRRaCt Lab this year and to continue my studies to achieve an MSc next year.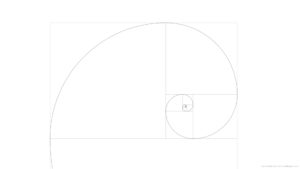 Ms Rebecca Hamilton
My name is Rebecca Hamilton, I'm 23 years old and am currently in my first year BSc Psychology at Queens University. Through this experience I am hoping to gain better knowledge and understanding of the dark triad of personalities as this has always been something of great interest to me. Why people behave the way they do and how their childhood and upbringing has shaped their personality is also of great interest to me as after my degree I intend to apply for a Masters Degree in Educational Psychology. I am extremely eager to expand my understanding of the ongoing nature or nurture debate in relation to the formation of these personality traits and hopefully this will help me in future endeavours of explaining all personality disorders. I am also hoping to meet people of similar interest as myself and develop the research skills necessary  to be a practising research psychologist. By the end of this research project I hope to have expanded my knowledge on psychopathy, narcissism and Machiavellianism, learn about research skills in psychology and gain a better understanding on how personality traits are either inherited or learned.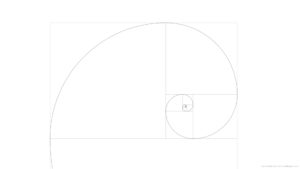 Ms Liana Jegorova
I am in my second year of the BSs Psychology in Queens University Belfast. I'm originally from Riga, Latvia (EU student). I have always been interested in Psychology and I began my studies with the goal of pursuing a career in Clinical Psychology. I was an assistant with afterschool club for children with physical and mental disabilities in Reykjavik, Iceland. Now I am a volunteer with a local family support charity Home Start.
I look forward to working with the InteRRaCt lab team and benefit from the opportunity gaining research experience which will certainly help with my own future research and psychology career in general. Hopefully it will allow me to increase my knowledge and improve my research skills.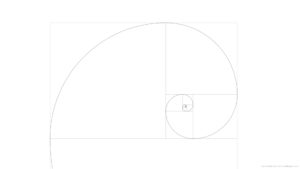 Ms Ying Lin
I have been interested in psychology ever since the first time my mom used foot-in-the-door technique to make me learn piano. For personal achievement, I have been the chairman of the psy club in Shenzhen experimental school and designed plenty of activities related to social psychology and individual difference. I also won the 20th-anniversery co-scholarship of Shenzhen university and QUB.
As a second-year psychology student at QUB, I would also like to make my wee contribution to the field which is full of fun and "magic". With the finding of this research study, we may be able to introduce an improved method in shaping young mind and gain more appreciations of the diversity of intelligence. I am an optimistic and passionate person. I believe that I can bring many joy and culture to the group with my international student background. I will continue to work hard and provide professional assistance to the researcher.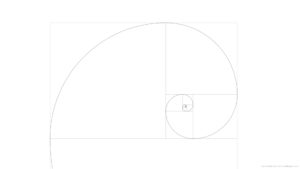 Ms Sarah J. McComiskey
My name is Sarah. J. McComiskey and I am an undergraduate student at Queens University Belfast. I currently study Psychology and wish to progress into a PhD. In Clinical Psychology after completing my BCS HONS degree. Social, Cognitive and Developmental psychology have always grasped my interest. Specifically in relation to personality, individual differences, and the impact of adverse experiences on areas such as intelligence, mental health and wider cognition. I believe interdisciplinary work, such as the research performed in the InteRRaCt Labs, is essential in a modern society. It provides others with the chance to develop a deeper understanding of those in our communities who aren't well understood and perceived, in order to create better intergroup relations. I find it rewarding to work as part of an international team to research and analyse psychological information, to achieve goals which will benefit wider society. "Don't become a mere recorder of facts, but try to penetrate the mystery of their origin." — Ivan Pavlov (1849-1936).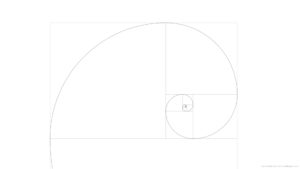 Mr Reece Mc Ginley
My name is Reece Mc Ginley, I am a level 1 student studying psychology. I am a hard working student with high expectations of myself and others around me. I am eager to take part in this research project as I have grown up in a rough area which has exposed me to a lot of examples of these dark personality traits which I am fascinated with. I want to gain more knowledge of these traits to help me understand the environment I live in more clearly. I am also taking this opportunity to gain more experience from carrying out research properly with the help of experienced students which I am hoping will help me throughout my degree. Also, I am aspiring to pursue post graduate training to then specialise in a line of psychology that will eventually become my career.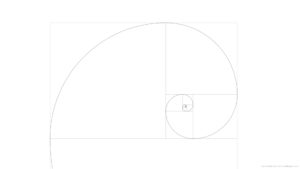 Ms Morgan McKenna
My name is Morgan Mckenna. I am a first year undergraduate student studying psychology. With my degree I would love to become a Forensic Psychologist although that is far in the future. Dr. Kostas Papageorgiou research of the Dark Triad caught my attention and I am excited to play a part in this research and very eager to learn more.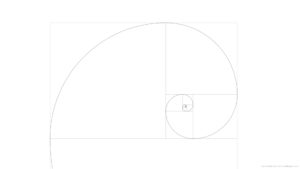 Ms Micheala McIlvenna
I am in my final year of the BSc Psychology in Queens University Belfast. I hope to continue my studies and eventually pursue a career in Psychological research. I have been working as a part time research associate for the PaCT Project since November 2018, which has been very beneficial as I have been able to get hands-on experience in research. This has inspired me to take part in other projects within QUB.
The PaCT project explores parent's mental health and its link to children's psychopathology, which is very pertinent in today's society. Before coming to university, I was a volunteer leader with a local youth group for children of different ages, this highlighted the impact this sort of research could have. I am excited to continue working with the InteRRact lab as it is not only enjoyable but also beneficial for both myself and the scientific community. Additionally, it allows me to develop my skills and knowledge to hopefully improve the life of others with my own research in the future.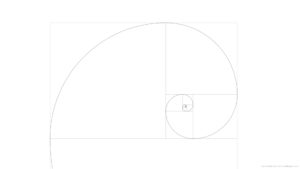 Mr Kavanagh McMenamin
I am currently in my first year of a Psychology degree at Queen's University Belfast. I have an interest in many different areas of psychology, in particular social psychology. Understanding how individuals' behaviour can change depending on the social situation they are in is of great interest to me. Personality is another aspect of psychology that fascinates me. I am interested in learning how people with certain 'dark' personality traits can be ostracised, and why such personality traits can be looked at as being positive, rather than negative.
I aim to one day study psychology at postgraduate level. Although I currently do not know for certain the specific branch of psychology I would like to study at this level, I am sure my studies over the next three years will give me an indication for what is most suited to me. This research project will be an invaluable experience and I hope to develop many skills and interests that will help me in the future.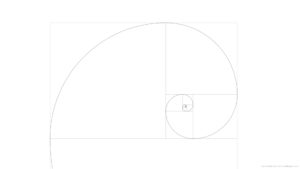 Ms Sharon McParland
I am a first year psychology undergraduate student at Queens University Belfast. I have been interested in psychology for several years especially in the areas of personality and forensic psychology. After completing the BSc Psychology, I am hoping to further my knowledge by doing a PhD. I believe that being part of this research team will give me the necessary research skills to complete the PhD.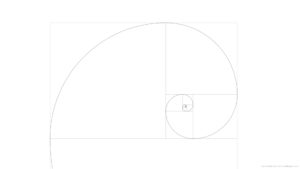 Mr Andrew Mercer
I am a mature student in the first year of my BSc in Psychology at Queens University Belfast. I have had an interest in Psychology for years and I am especially interested in the area of the criminal mind and I began my studies with the aim of eventually pursuing a career in Forensic Psychology. However, I also have a strong interest in Social Psychology, especially in the area of personalities. As an undergraduate I intend on building and expanding my knowledge in these fields alongside the development and improvement of skills in psychological research. I am excited to be working within the InteRRaCt lab and getting the opportunity to gain valuable experience in research. This will not only help increase my knowledge and improve my skills but will hopefully help with my own future research.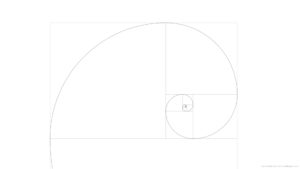 Ms. Diane Estelle Nugent
I obtained a B.Ed. (Honours) English Literature in 2003 and since then have completed a M.Ed. (Distinction) in School Leadership, a PQH (Professional Qualification for Headship) qualification and am presently completing an Ed.D. at Queens University.   As a qualified teacher I have worked within mainstream and Special Educational Needs contexts.  I held the role of Senior Teacher and led a Shared Education Partnership which contributed to QUB research into shared education. I have served as President for the Ulster Teachers' Union (2012-13) and The National Association for Special Educational Needs (NASEN, 2012-14).  In both roles I was able to develop my leadership style and enhance my repertoire of skills to effectively lead and present locally, nationally and internationally.  I currently hold the position as chairperson of NASEN Specialist Provision Advisory Group (UK). I am an ambassador of Mental Toughness and promotion in N. Ireland. As an Associate Partner of AQR, I have worked directly with clients and facilitated CPD events.  Mental Toughness remains an area of research interest and I have been able to carry out local research to investigate if mental toughness is a factor in how teachers cope with pupils who have challenging behaviour within the classroom.  I endeavour to extend my research in this area being involved in several projects in the InteRRaCt lab.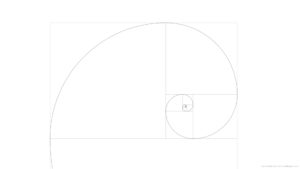 Mr. Ryan Richardson
I am an MSc (Conversion) Psychology student at Queen's University Belfast. While my previous degree was in journalism at Ulster University, I have always possessed a profound interest in human behaviour, especially abnormal psychological behaviour. I am particularly interested the 'dark side' of psychology and, more specifically, psychopathy, narcissism and Machiavellism – the three dark personality traits that collectively form The Dark Triad. I wish to undertake specific research into female psychopathy, analysing if women with the psychopathic personality trait possess higher levels of intelligence than psychopathic men, focussing on dark characteristics of calculation, manipulation and vindictiveness.
I aspire to work in the field of criminal/forensic psychology in the future.It is without doubt that being a Research Associate with InteRRaCt will hone my psychology research skills and futher develop my passion for the subject.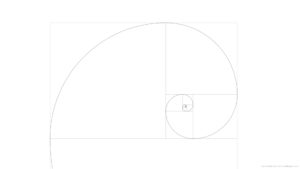 Mr. Breandan Scholand
Current MSc Psychology conversion student at Queens University. I am fascinated by psychology with an additional interest in the fields of psychotherapy and art therapy. Having studied Geology at Undergraduate level, I am now transitioning into Psychology. I want to learn and develop my scientific research skills in the area of Psychology. I have attended workshops and conferences over the last couple of years, most recently The World Contextual Behavioural Science Conference 2019 at DCU and Health & Healing Through Mind and Body Unity with Dr Gabor Mate 2018 at UCC.
I am excited to be a part of the InteRRaCt Lab at Queens University, an opportunity to learn and be actively involved in the exciting research taking place here. I look forward to developing research, data collection and analysis skills while collaborating as part of a research team. I am excited to work with this team and offer my personal opinion and ideas whenever I can.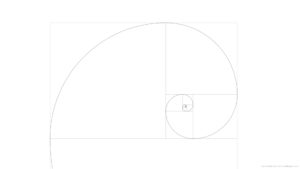 Ms Rebecca Stevenson
Having gained my BSc in Psychology (2018) within Queen's University, Belfast, continued my studies through an MSc in Childhood Adversity. During both courses I have been a Research Associate within the InteRRact Lab for two years, involved initially with PaCT and, more recently, conducting research within the Beyond Good and Evil project. The latter formed the basis of my undergraduate thesis and Master's dissertation, supervised by Dr. Papageorgiou, and my undergraduate work within the Interract lab helped me to achieve a Degree Plus award alongside my BSc qualification. During my MSc year I acted as the coordinator for the Beyond Good and Evil project. Through these projects, together with my other research involvement at Queen's I have established skills in research design, recruitment, data collection, analysis and reporting of various types of data. During my time at Queens, I have been employed as a Research Assistant on several projects within the School of Psychology, including children's cognition, postural control, Autism Spectrum Disorder and Parkinson's Disease. I have assisted in conducting systematic reviews, interventions and lab studies, and wish to expand my research skills further during my Master's degree.
My main research interest remains in the development of personality, particularly in the context of adversity, with a focus on the relationships between certain traits and how personality influences various outcomes in everyday life, and look to pursue a PhD and research career in this area.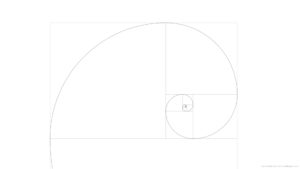 Ms Tara Alexander
I obtained a BSc Hons in Psychology in 2016 and I am currently undertaking a MSc in Childhood Adversity at Queens University, Belfast. Whilst I have always had a deep interest in how the human mind works and why we behave the way we do, my work within the educational setting ignited my interest specifically in Developmental Psychology. Understanding the real life implications adversity can have on a childs future is what motivates my research. My main area of interest within Developmental Psychology is adversity and the relationship between particular personality triats and mental toughness.
I am excited to be working within the InteRRaCT Lab and developing my skills as a research alongside an amazing team. This opportunity will allow me to conduct and be part of research that will help improve the lives of others.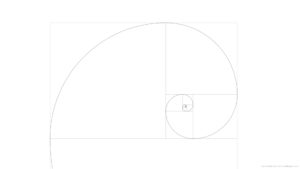 Ms Chanyse Brown
Growing up in an environment that exposed me to parental depression and conflict has encouraged my ever-growing interest in parental psychopathology and the lasting impact it has on developmental outcomes. After graduating from Queen's University Belfast with a BSc in Psychology (2017), I have begun working for the ambulance service. This line of work has opened my eyes to a diverse range of situations that many individuals find themselves in. Particularly interesting are the stories you hear whilst sitting in the back of an ambulance with someone who is living in bad health or through addiction; nearly every single person speaks of an adverse or traumatic childhood experience. I am passionate about being able to apply research findings to aiding the education and recovery of people living through these real life, difficult circumstances.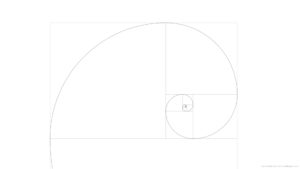 Ms Olivia Jamison
I am currently enrolled in the Psychology of Childhood Adversity MSc. I completed my BSc in Psychology at Queen's University Belfast in 2019. My thesis studied the impact of using augmented feedback to train motor skill learning, specifically the two-point touch long cane technique for the visually impaired. I have worked closely with young people in a variety of contexts who have Epilepsy, Autism Spectrum Disorder, Profound and Multiple Learning Difficulties, ADHD, Eating Disorders, Anxiety and Depression. I have a keen interest in personality traits, resilience and trauma.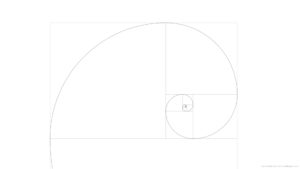 Mr Conal McAlinden
I graduated in 2018 with BSc Hons Psychology at Queen's University Belfast; my research centred on how mindsets influence preferences for types of "nudges". As a MSc student (Psychology of Childhood Adversity) I hope to build on practical experience I gained through school placements in Northern Ireland and Germany, observing how children's personality impacted on engagement in learning. I have a keen interest in exploring further how personality and other non-cognitive traits are linked to resilience in the context of adversity, eventually pursuing a career in educational/ child psychology.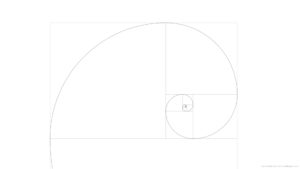 Ms Lauren Middleton
I studied my undergraduate degree at home in England, Bsc (Honours) Applied Psychology and have recently moved over to Belfast to study Msc Psychology of Childhood Adversity. Whilst studying for my undergraduate, I also worked at the local YMCA, which gave me an insight into homelessness and the adversities faced by minority groups. This further fuelled my passion to gain greater knowledge into the complexities of such issues and to ultimately work in a sector which aims to help minority groups to overcome and cope with their adversities.
Within my studies, I am particularly interested in how certain individuals are able to cope with ACEs better than others and the potential that dark personality traits are beneficial within this.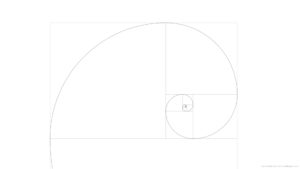 Ms Tierna Moorehead
I began my education here at Queens University Belfast in 2016 after being accepted into the BSc Psychology course, my time in undergraduate was both challenging at times and rewarding. As with many worthwhile experiences. My inquisitive personality and keen interest in the complex nature of human behaviour and cognition has been the driving force behind my educational journey here at Queens. We were provided with the opportunity to explore many aspects of psychology in undergraduate, from looking at the complex processes involved in the development of language difficulties and the cognitive processes involved in attention and problem solving to the behavioural traits exhibited by criminals through forensic psychology. I carried out research for my BSc Psychology thesis on the detrimental effects of social media, in particular Instagram, on individual wellbeing. It was through the completion of my dissertation that I discovered a lot about myself, most importantly, my passion for research. This inspired me to continue my education and complete a MSc course this year.
The world of psychology is vast and in my three years of undergraduate, I narrowed down the areas of psychology that interested me the most and landed on developmental psychology. I hope to pursue a career in developmental psychology in the future.  Once I decided to continue my education, I knew that I wanted to remain a student here at Queens and applied for the Psychology of Childhood Adversity M.Sc and was accepted. I am currently undergoing my MSc fulltime and have recently been given the unique opportunity to join the InteRRaCt Lab (Interdisciplinary Research in Resilience and Cognition Laboratory), along with other MSc students completing my course, PhD students and members of Queens's staff. This year I will complete my thesis, exploring the world of dark personalities and work alongside others in the InteRRaCt Lab collecting data on resilience and other exciting work.  Studying at Queens University opens up doors for future research opportunities and employment, I hope to take advantage of these prospects and complete my PhD in the coming years.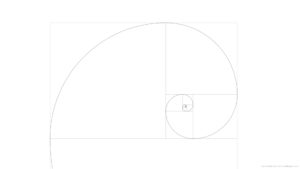 Mrs Sophia Papageorgiou
I am currently a postgraduate student in the Hellenic Open University in Greece studying for an MSc in Learning Difficulties. I have more than four years of full-time work experience in primary schools supporting children with special needs and neurodevelopmental disorders such as ASD and ADHD. I received a BSc in Education in 2013 with Distinction from the Department of Special Education at University of Thessaly in Volos, Greece. I jointed the InteRRaCt Lab in September 2019 as am International Research Associate in order to gain research experience on personality and psychopathology.  My role involves mainly coordinating data collection for the Beyond Good and Evil project in Greece aiming to gather data on dark personality traits for cross-cultural comparisons and in order to validate existing measures for use with Greek samples.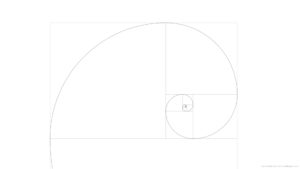 Ms Nicola Poskitt
I am currently a student in Queen's University, Belfast studying the MSc Psychology of Childhood Adversity. I graduated with a BSc Psychology (Honours) in 2014 also from Queens and my bachelors dissertation focused on the resilience of eating behaviours and attitudes acquired from parental modelling in childhood. Between 2014 and 2019 I have achieved a number of goals, including volunteering for The Samaritans for 4 years, becoming a member of their prison team in 2018 and completion of CPCAB accredited Levels 2 and 4 in Counselling Skills, passed with distinction.
I traveled extensively following my graduation and in 2017 I co-founded and ran a successful charity foundation in Cambodia 'Smiling Eyes' which aimed to promote and enable local people to help work towards eliminating poverty in their own country through work and education. I manage this remotely from Northern Ireland presently.
Our vision is to promote and enable people to help work towards eliminating poverty in their own country through work and education. We aim to do this through partnerships with ethical and sustainable projects and organisations in Cambodia.
My settling back in Northern Ireland in 2018 saw me take up post as an Assistant Psychologist in the Belfast Health and Social Care Trust in the multi-disciplinary Children's Assessment and Support Service and the Autism Assessment Service. Through working alongside professionals with backgrounds in clinical psychology, occupational and speech and language therapies, social work and mental health nursing, the experience gained in this post has been invaluable. Receiving accreditation through Sleep Scotland to deliver cognitive behavioural sleep programmes to children both with or without complex social and emotional needs and being trained to deliver the evidence-based parenting programme 'Incredible Years' are just a couple of highlights.
My areas of interest are broad and include trauma, mental health, individual differences, personality disorders, counselling psychology and psychoanalytic psychotherapy. I look forward to beginning a new academic chapter with the InteRRaCt team.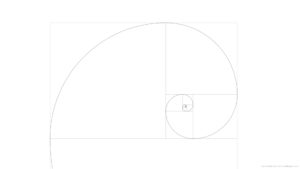 Mrs Lyndsay Walker
My name is Lyndsay Walker and I am on the MSc Psychology conversion course at Queen's University Belfast. I gained my LLB Law degree in 2004 and since then, I have owned 2 successful businesses, and currently work as the director of a Pharmaceutical Design & Marketing company. In recent years I have developed an interest in the human mind and behaviour, volunteering with several mental health charities. In my voluntary roles, I facilitate support groups, co-produce courses for those affected by mental health issues and help to promote the excellent services these charities offer. This work has inspired me to learn more and return to education. The areas of psychology I am in interested in are personality disorders, depression, suicidal behaviours and coping mechanisms for modern-day life. I am looking forward to working within the inteRRact lab and hope to get involved in research exploring unfavourable personality traits and their prevalence in today's society. As a research associate, I want to develop skills in research, handling data and analysis which will help me to pursue a career in the field of psychology.